Primavera Sound 2022 Review: Best Guitar Tone of the Fest, Best Record Store in Barcelona, Tyler the Creator on the Verge of Tears, Fireworks, and Much More…
By Maryzelle Ungo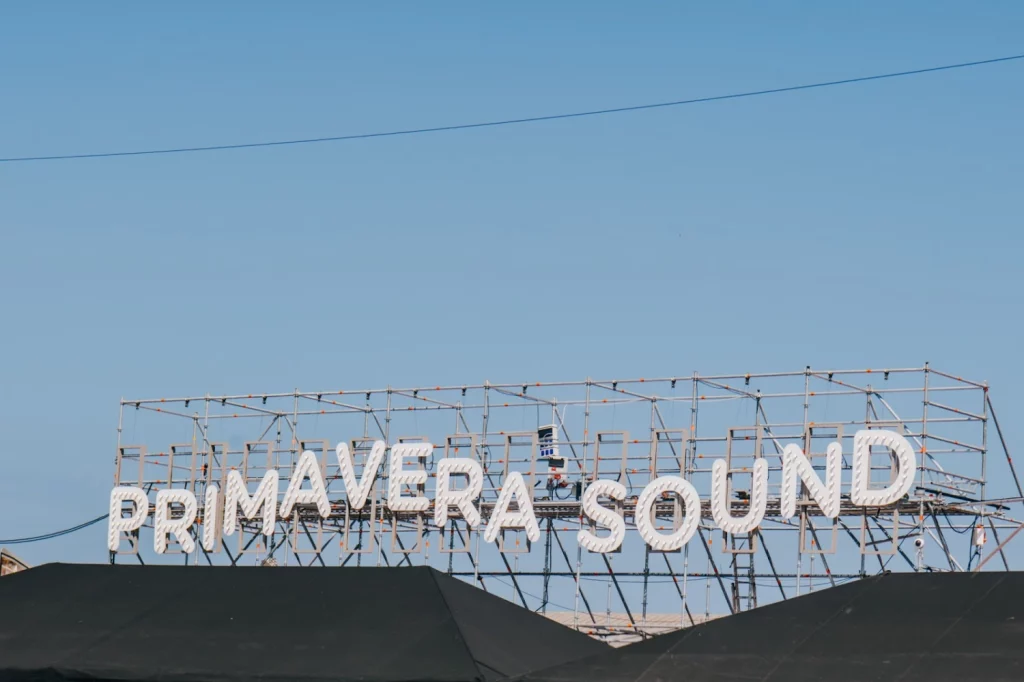 Primavera Sound sign at the festival. (Picture: Primavera Sound)
Primavera Sound Barcelona is known to be the festival of all festivals. They hit hard with their infamous lineups and infamous jam packed days and nights. From three years of not making music history, Primavera Sound made a major comeback with eleven days of non-stop back to back unbelievable music. Not only does the full festival ticket give you two weekends of music, but an entire week of music that connects the two weekends together. As this being the first Primavera sound festival for me, I had no idea what there was in store for.
I had never in my life attended a festival where I stayed out until the sun came up. Shows started in the evening, so people weren't dying of heat during the day just to enjoy their favorite band. It was a phenomenal experience going home and falling asleep at 8am, just to wake up at 7pm to do it all over again. People are right when they say, "no one parties like Europeans party."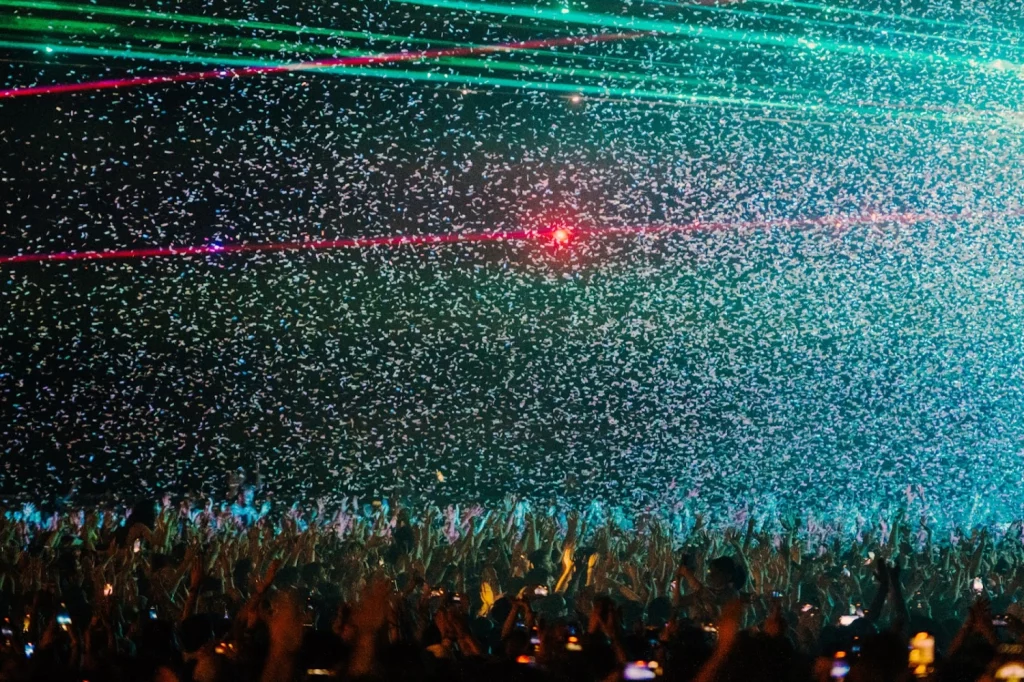 A massive celebration of international music (Picture: Primavera Sound)
As I kept up with the festival through my Instagram posts, I would receive comments about how outrageous this particular lineup was. Primavera Sound 2022 made sure to bring the heavy hitters from each genre of music. In hip hop and pop we had headliners such as Tyler, the Creator, Playboi Carti, Charlie XCX, Dua Lipa, and Earl Sweatshirt.
Then we've got the early 2000s headliners of alternative iPod Nano rock from the Yeah Yeah Yeahs, Interpol, Phoenix, and The Strokes. We've also got the indie-psych kings and queens of Tame impala, King Gizzard & the Lizard Wizard, Beach House, Parquet Courts and King Krule. Then, of course, we had headliners from the 90s deep cuts like Nick Cave and the Bad Seeds and Bauhaus. This festival was essentially for anyone with ears and a heartbeat.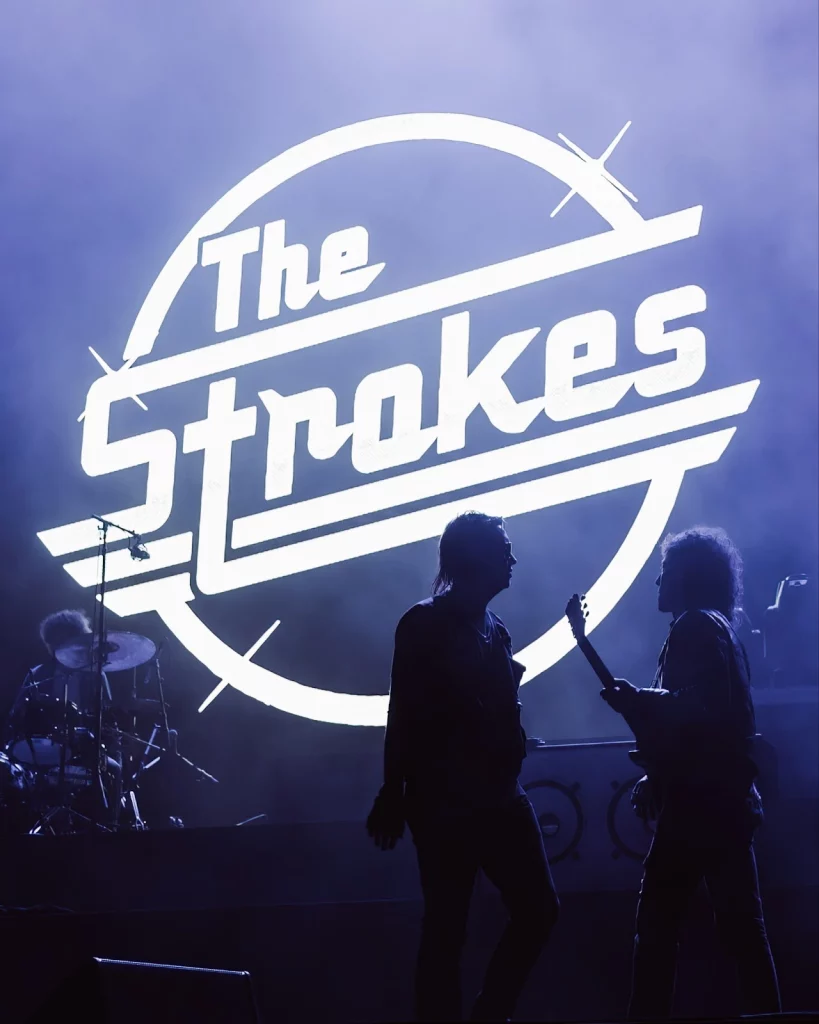 Julian Casablancas, Albert Hammond Jr. and Fabrizio Moretti (Picture: Primavera Sound)
I'm not sure who was more excited about this festival, my present self now or the little girl who played most of this lineup on Pandora from the bus ride from school. Multiple times I had tears coming to my eyes as I saw before me a stage of people who were massive heroes to me growing up; people who mended my middle and high school broken heart. Experiencing this festival was like experiencing the physical embodiment of my green Ipod Nano that was filled with music poetry from the Yeah Yeah Yeahs, Gorillaz, Interpol, Phoenix, The Strokes, and of course many others.
While waiting for our heroes to perform, people from the crowd and I constantly talked about how these artists got us through some really dark days. From Tame Impala's "Lonerism," to Gorillaz's "Plastic Beach," to Phoenix's "Wolfgang Amadeus," we found the light at the end of the tunnel. That light was now performing live, in front of us, right before our eyes.
These artists made sure to bring out the pure emotional essence of their music into the crowd, and fans and I weren't the only ones who were holding back tears.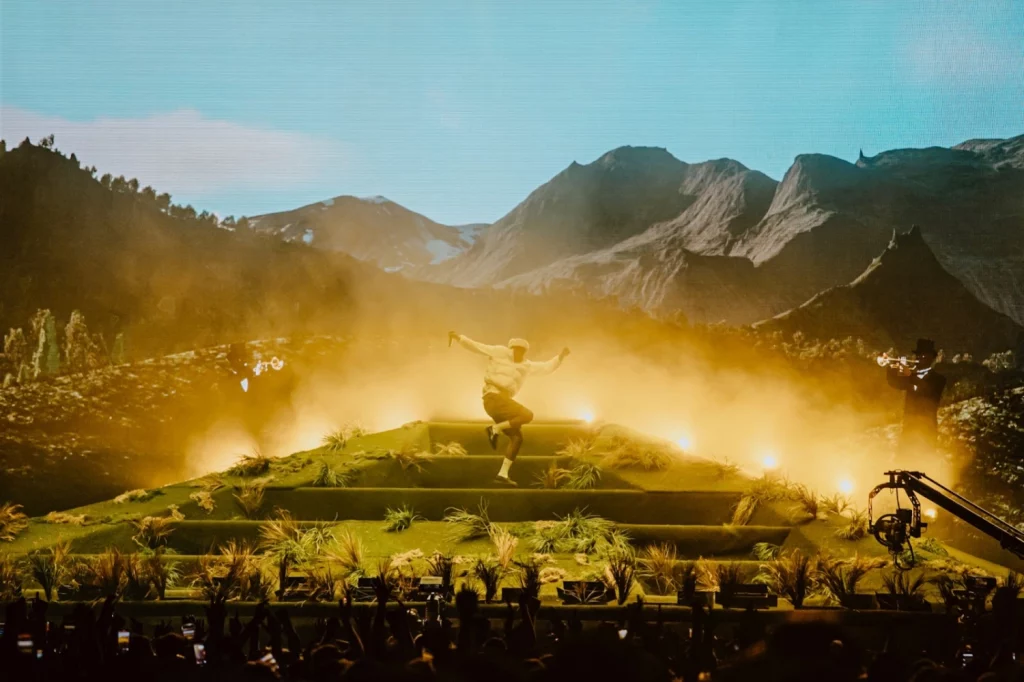 Tyler, the Creator on stage at Primavera Barcelona (Picture: Primavera Sound)
Tyler, the Creator had to stop his song, "New Magic Wand," in the middle of the set because he said his voice was in the process of cracking. He shared with fans that he had to hold back tears to explain why he had to stop the song. He asked for camera men to show everyone what was happening right in front of him. There was a massive mosh pit. The largest one I'd ever seen. He then breaks down his personal process of the makings of "New Magic Wand." He shared that the crowd's reaction to this song was exactly what he envisioned and dreamt of seeing when birthing, "New Magic Wand."
What was once only a dream in his bedroom, had now manifested before him in front of his eyes.
From me dropping down on my knees when Pharell Williams part sang, "I'm in Love" in Tyler, the Creator's "IFHY", to the emotional nostalgia of playing Interpol's, "PDA" & The Yeah Yeah Yeah's "Maps" from early childhood Rock Band videogame days, there was an incredible amount of collective emotion.
From my own personal experience and the many strangers I've connected with, I can say that Primavera Sound mended the broken hearts of possibly everyone's youth days.
Damon Albarn engaging with the crowd (Picture: Primavera Sound)
The top performance award of course goes to Gorillaz. Multiple times I called :the man, the myth, and the legend, Damon Albarn, "The Dalia Lama." He truly has so much love, care, and passion for not only his bandmates but most of all, for his fans. For two weekends in a row, he was constantly engaging and interacting with the crowd. From hugging the crowd and making people cry, to physically getting in the crowd multiple times to include the crowd to perform with him.
The man was constantly filled with energy and happiness. Not to mention he had almost every feature in his song physically there to perform with him. Just like Mos Def and De La Soul, his entire band was also a stage of only POC. As a latina female, to see a stage with so much color, really inspires me. Damon Albarn from Gorillaz put on not only a good and memorable show, but I rate it as the best. All his efforts in not only his songwriting, but as well his passion for a great performance, is properly acknowledged.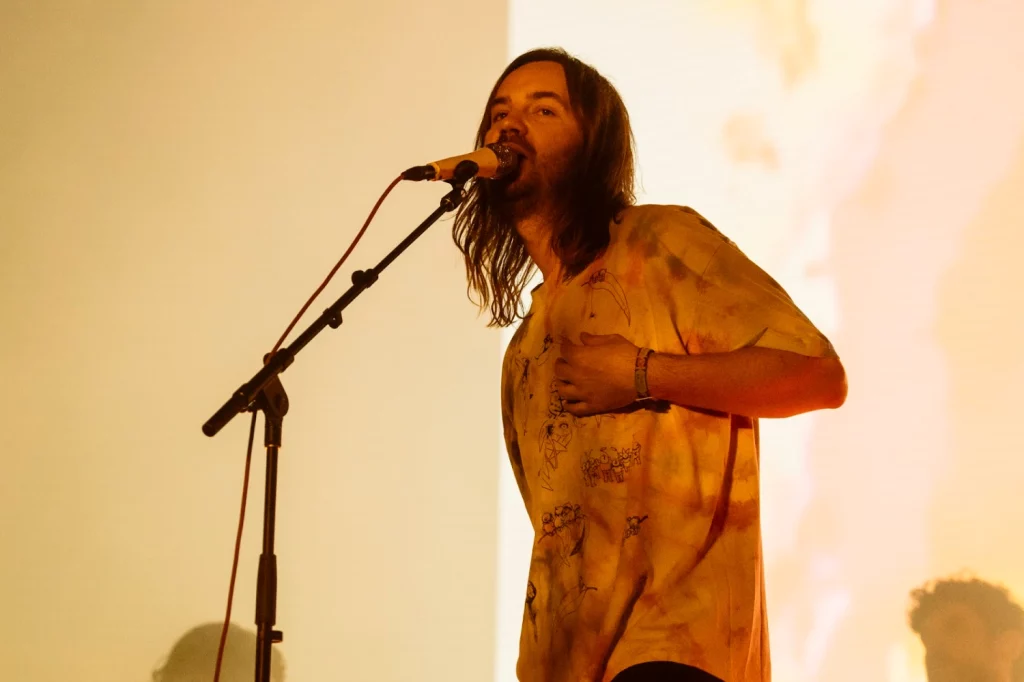 Kevin Parker of Tame Impala performing Elephant (Picture: Primavera Sound)
The top guitar tone of Primavera Sound 2022 goes to Tame Impala in their classic song, "Elephant." It was nearly impossible to not feel the heavy fuzz in my entire physical, emotional, and energetic body. I'm pretty sure the loudest thing in the mix had to have been the guitar, and I am very happy with Kevin Parker's choice in making that decision. I have never been so in love with the sound of a fuzz pedal before. I spent seven minutes in heaven, with the four minutes of crispy fuzz during this song.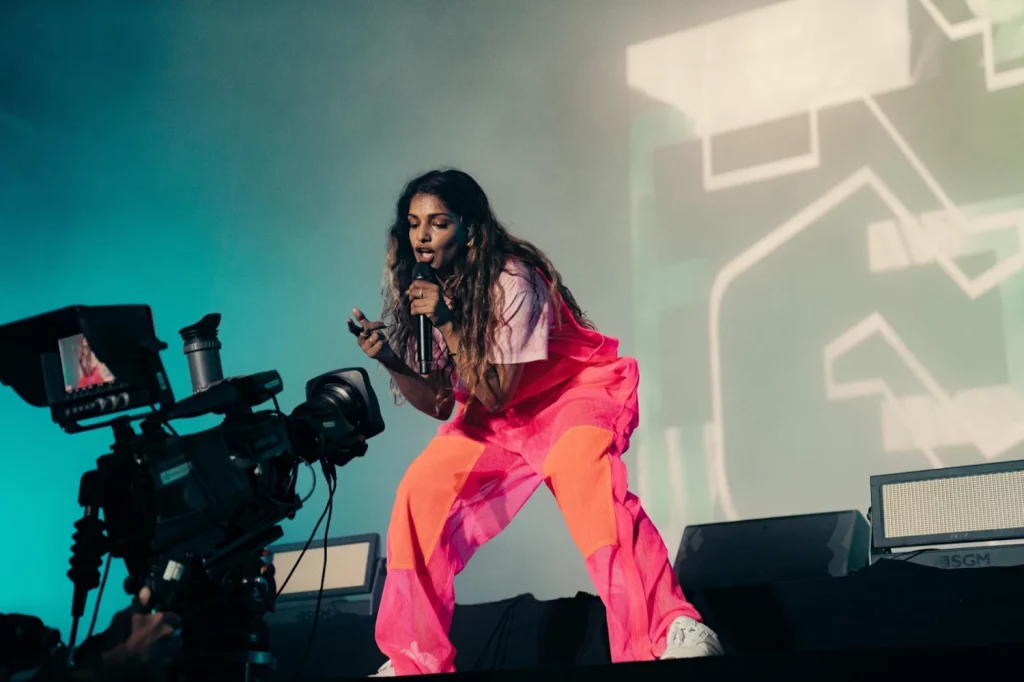 MIA performing at Parc del Fòrum (Picture: Primavera Sound)
Top female performer of Primavera Sound 2022 goes to MIA for her outrageous visuals, attitude, and energy. Not only was I blown away by the massive energy her entire set brought, but also by her songwriting. I know a few songs from her catalog, and had planned to leave halfway through her set to catch The Smile, but that was impossible because I was so gravitated by her entire set. The visuals, her energy, and her attitude made each song an art piece. MIA takes the crown for top female performer, but of course there were also some really top of the line female performances across the board. Music idols like Courtney Barnett, Brittany Howard, Kim Gordon, Amyl and the Sniffers, Megan the Stallion, Dua Lipa, Warpaint, Lorde, and Lara Lee from Khruangbin, were all so ass kicking. It was phenomenal to have this feeling of being represented more in the music industry as women. In the past, Primavera Sound has always and still does, make a conscious effort in empowering more women artists.
Along with my ears having the best experience of their life while attending Primavera, I was also able to actually engage with the artists and even had the pleasure of interviewing Khruangbin and Phoenix. Of course, in preparation for the interviews, I had to be an absolute fangirl and go on a vinyl goose hunt in Barcelona. I literally called every single record store in Barcelona, all fifteen of them and all three pages of Google searches, to find anyone who had a Phoenix and a Khruangbin record.
[videopress pQc1ETMl]At some points I felt like the rejection was never ending, but eventually I was lucky and found the light at the end of the tunnel. Decibels is a record store owned by the lovely Massimo. An Italian born universal music lover. He is possibly Barcelona's number one music connoisseur. He had every Khruangbin album, EP, and single on vinyl. He even laid every single one out for me and then continued to tell me everything he knows about the band. I felt like I could have spent an entire day talking about music with him. I highly recommend stopping by his vinyl store if you are ever in Barcelona. You will not only walk out with amazing records that you can't find anywhere else in the city (literally), but as well as some major new knowledge he might have told you about the record or artist you purchase. When I asked him who he was most excited to see, he said of course The Smile. I ignorantly asked who that was and he schooled me about how the band was formed by members of Radiohead. I could have never forgiven myself for missing the opportunity to see Thom Yorke, and now I don't have to, thanks to Massimo.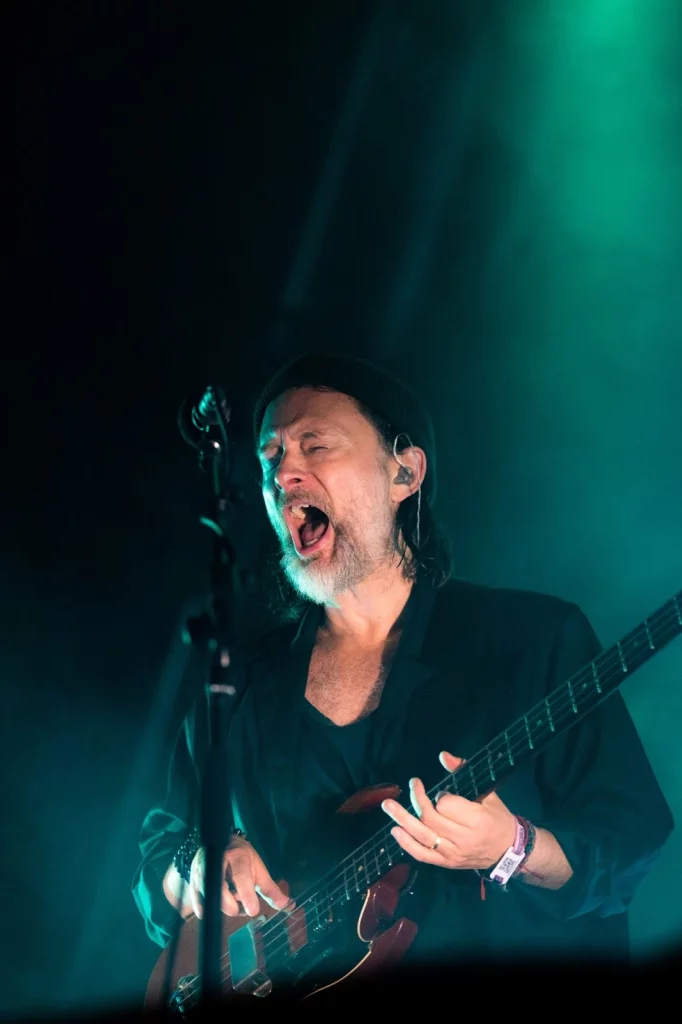 Thom Yorke performing for The Smile performing at the Cupra stage (Picture: Primavera Sound)
Primavera Sound 2022 was massive. I had no idea what was in store for me, and I couldn't have done it without my flock of San Francisco natives that also made the trek to Barcelona for this event. Barcelona locals, like Massimo, told me: "It's one of the world's largest international festivals. People all over the world wouldn't dare to miss it."
Don't miss one of the best known festivals out there, otherwise you miss the end of festival fireworks too!
[videopress 3it9rnJM]Find more info about the next one on their website.
My heart aches everytime I reminisce through videos, photos, and memories of Primavera Sound. It saddens me that this festival is not every day of my life. I just want to fast forward the rest of life so I can go straight to the next Primavera Sound in 2023.
Maryzelle Ungo – Psyched! Radio SF Correspondant

Maryzelle is a San Franciscan born native who breaths, eats, and sleeps music. As a drummer, she writes her stories from the perspective of a musician and a lover.