Our Sponsors: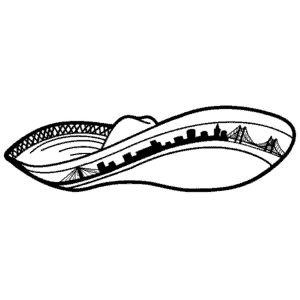 Hella Paisa
Mas Cultura, Menos Moda is our motto. Our goal is to knock down walls, barriers and stereotypes of what it is to be a "paisa" (derived from the word "paisano") and embrace it as a positive movement to spread unity amongst all Latinos, not just Mexicanos.
Dictionary.com states a paisano is a "peasant", however, us real paisas know that a paisano/a is a brother/sister, or friend/homie who is from the same origin as oneself. The word "paisa" has too often been used in place of the derogatory term "wetback", or being "fresh from the border", so we flipped it on them, embraced it and wear it proudly…we're HELLA PAISA!!
Visit Hella Paisa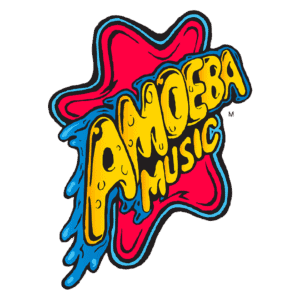 Amoeba
Amoeba Music in San Francisco is a beloved music emporium that's an iconic part of the city's music scene. Located on Haight Street, this sprawling independent record store offers a treasure trove of music in various formats, from vinyl records and CDs to tapes and more. Amoeba's vast collection spans genres, ensuring there's something for every music enthusiast.
Founded in 1990, Amoeba has not only been a haven for music aficionados but has also hosted numerous live performances and events, contributing to the vibrancy of San Francisco's music culture. The store's eclectic atmosphere and knowledgeable staff make it a destination for both locals and tourists seeking music discovery.
Amoeba San Francisco isn't just a record store; it's a cultural institution, a testament to the enduring passion for music in the Bay Area. Whether you're hunting for rare vinyl gems, exploring new releases, or attending one of their live shows, Amoeba is a must-visit for anyone with a penchant for music exploration in the heart of San Francisco.
Visit Amoeba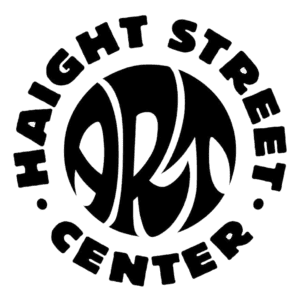 Haight Street Art Center
Nestled on Haight Street in San Francisco, the Haight Street Art Center (HSAC) is a vibrant creative haven that pays homage to the dynamic fusion of art and counterculture. Situated in the historic Haight-Ashbury district, this center serves as a vibrant testament to the neighborhood's iconic past as the epicenter of the 1960s counterculture movement.
HSAC is more than just an art gallery; it's a thriving community space that nurtures artistic expression. It consistently hosts an array of exhibitions, workshops, and events, showcasing diverse artistic styles and mediums. Whether you're passionate about printmaking or street art, HSAC is a gathering place where both established and emerging artists converge to share their unique visions.
What truly distinguishes HSAC is its unwavering dedication to preserving the art of printmaking, with a special focus on honoring the legacy of San Francisco's poster art movement. Visitors have the opportunity to witness the intricate process of printmaking and explore an extensive collection of posters that have defined entire eras and cultural movements.
Nestled in the heart of Haight-Ashbury, the Haight Street Art Center invites you to immerse yourself in a rich blend of artistic history and contemporary innovation. It's an essential destination for those seeking inspiration and a deep connection to San Francisco's artistic and countercultural heritage.
Visit Haight Street Art Center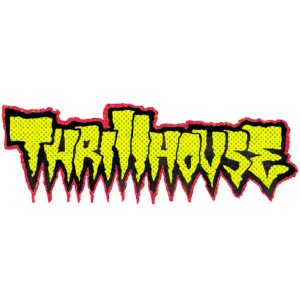 Thrillhouse
Thrillhouse Records, located in San Francisco, is a hidden gem for music enthusiasts and vinyl collectors. This independent record store, tucked away in the heart of the city, has been a mecca for those seeking a diverse selection of underground and alternative music.
Since its establishment, Thrillhouse Records has passionately curated a collection of vinyl records, CDs, tapes, and more, with a focus on punk, indie, and underground genres. Whether you're hunting for rare punk rock classics or exploring the latest releases from independent artists, Thrillhouse offers a unique selection that caters to a niche audience.
What sets Thrillhouse apart is its commitment to supporting the local music scene. They often host in-store performances, showcasing emerging and DIY musicians from the San Francisco Bay Area. The intimate setting provides an up-close and personal experience for music fans.
Stepping into Thrillhouse Records feels like entering a haven for the alternative music community, where the spirit of independent music thrives. It's a place where music discovery is cherished, making it a must-visit destination for anyone with an appreciation for the underground sounds that define San Francisco's music culture.
Visit Thrillhouse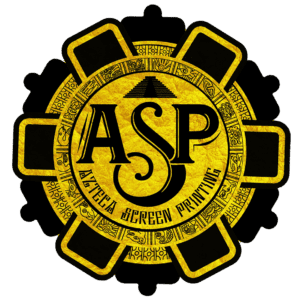 Azteca Screen Printing
At Azteca Screen Printing, we understand the importance of visual expression and promoting your brand. We speak Spanish, and we're here to bring your ideas to life.
Our services include top-quality Screen Printing, innovative Graphic Designing, strategic Brand Merchandising, and first-class Clothing Manufacturing.
As a local business from San Francisco, we support our beloved community with passion and dedication. We take pride in being part of this vibrant urban fabric.
Behind all of this is the visionary owner, @compa.cut, leading the way to creativity and excellence in every project.
Join the Azteca Screen Printing experience and breathe life into your ideas uniquely and authentically.
Visit Azteca Screen Printing on Instagram