Speakeasily Vs The & '80s
The Speakeasily Hour Minute Podcast and Speakeasily Vs. The '80s are audio shows of ill-repute that grew out of the Speakeasily comedy collective. Morphing from a live Bay Area burlesque show into a web-based video burlesque talk show into a sketch comedy thrupple, the hydra-headed Speakeasily now provides comedy podcasts for your listening pleasure.
Speakeasily Vs The '80s is a rip-roaring trip down the drain of '80s trash cinema with special guests from the live performance, podcast, and film worlds.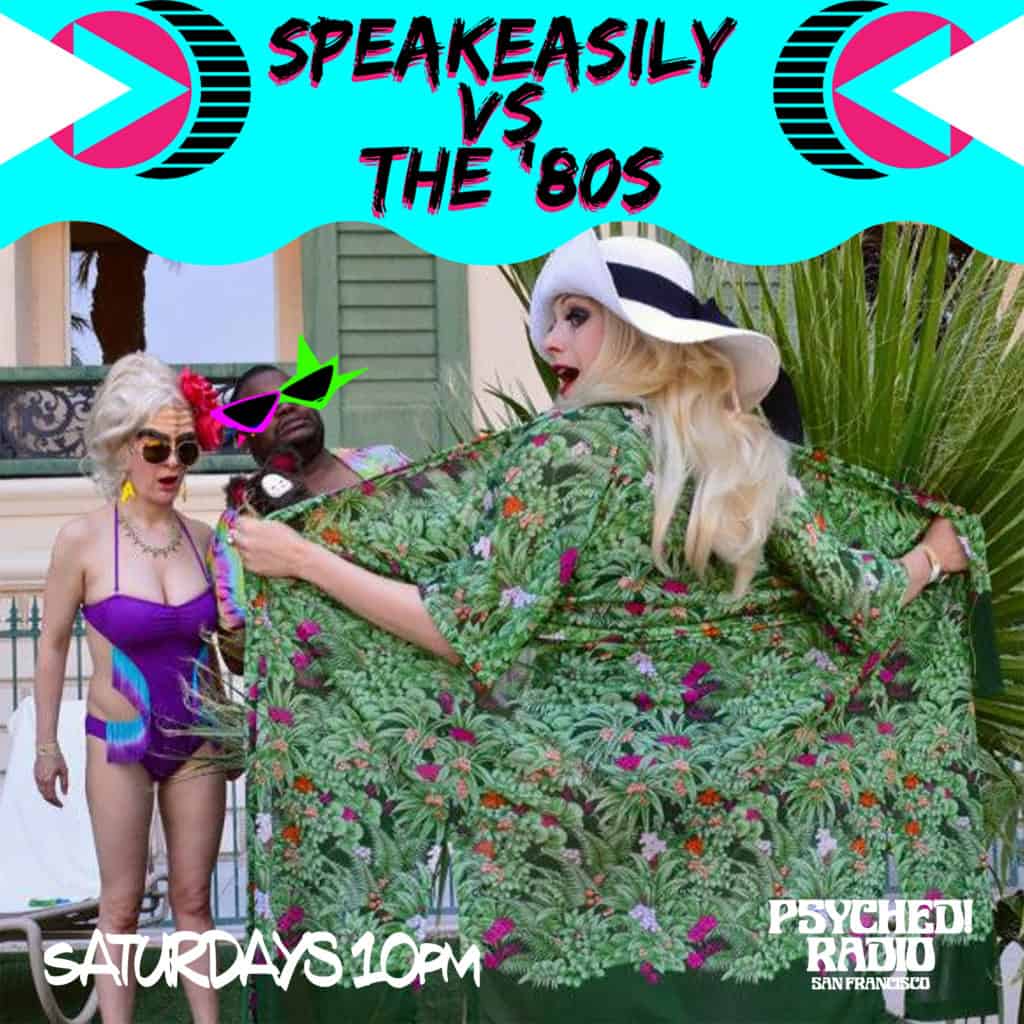 With:
Odessa Lil (Audra Wolfmann)
Klingon Vanna White
Shecky Davis Jr.
Saturdays
10PM SF // 12PM CDMX // 1AM NYC // 7AM BCN